Upton Kids Spread Peace and Happiness With Ohm Dog
By Bonnie Adams
Staff Reporter

Emily Mercier and Philip White claim to be only 9 and 10 years old, respectively. But after talking with these two Upton kids, one really begins to wonder if that can possibly be true. For Emily and Philip, the co-creators of ohmdog.com, have the maturity, sense, and compassion that many adults can only hope to aspire to.

It all started, as they explain it, as one day Emily drew a picture of a dog, for fellow animal lover Philip. After he tweaked it a little bit, they realized that the dog reminded them of when they took yoga classes two years ago. So they named their cute little pooch, Ohm, after the commonly used yoga mantra. Ohm might make a cute design for a yoga mat, they thought, and brainstorming even more, they decided they wanted to start a company to sell their products.

For their plan, Emily and Philip first wanted to go big – really big – by selling their products at Wal-marts across the country. Philip's mom, Shirley Warren, was very impressed with their dreams, but gently advised them to start a bit smaller. To help encourage them in their pursuits, she came up with a fun idea.

"For Christmas I gave them each business cards with their names, titles and company name on them," Ms. Warren recalled. "I also wrapped up a box with some software in it that they could use to get started on creating a website."
"It didn't take too much time to set up," Philip said modestly, "only about a month or so." (He is probably unaware that many adults wouldn't be able to figure out the directions, never mind get the website up and running in that time span!)

Although Philip is the president and Emily vice president, the two kids agree the venture is totally equal between the two of them. Philips is the "business brains" while best friend Emily has an equally responsible part as she handles the important artistic direction of the company.

Pretty impressive stuff for kids who are only in fourth grade. But these kids are not only business savvy, they are also big hearted. For what Emily and Philip want is not really to make money for themselves. Their wish is that their website becomes a vehicle and way to spread the message of peace and happiness - one little ohm dog at a time. And most importantly – these two kids, who have both had past medical struggles themselves – want to find a way to help other sick kids.

"We heard ads for the Make a Wish Foundation," Philip explained "and decided we want to donate to that organization to help sick kids."
"I thought that was a great idea to donate to them," Emily agreed. "We are going to give them 10% of all our net profits."

On www.ohmdog.com home page, you are introduced to Ohm, the namesake dog. You are also greeted with the message "Ohm sweet ohm" and Feel the peace, embrace the happiness". You may also click on the "ohming pigeon" link to sign up for their newsletter.

So far the kids have sold about 100 shirts through the fulfillment company cafepress.com. By clicking on the Ohm Dog shopping link one can choose from a terrific assortment of t-shirts, sweatshirts and more for every person (or even dog!) in the family.

Philip, ever the diligent webmaster, reported that in just about 3 month's time, they have had already 4000 hits on the page. And these are just not family and friends checking this site – people the kids have never even met from 5 different states have ordered items or sent their stories in. Ohmdog.com is now on the AOL search engine as well as being the top hit "ohm dog" on google.

The kids are excited to note that after a few business expenses are paid, (like the renewal costs for the website), they will be very close to sending off their first check to the Make a Wish Foundation.

For now, Philip and Emily hope to have more people visit their website, share their stories and be inspired to spread the message of peace and happiness in their daily lives. As far as the future goes, both kids are very hopeful that the website will continue to grow. Philip would also like to be an architect, as well, he said, and Emily hopes to continue in art.

Whatever happens, chances seem very good that these two young entrepreneurs and humanitarians will go very, very far in making not only their dreams come true but also helping to make the wishes of other kids come true, too.



Reprinted with permission of The Town Crier.
CeliacCentral
Volume 2 Issue 8
October 2007

Hot Products

Ohm Dog? How many business' do you know of that were founded by and run by kids? Ohm Dog was created by Philip and Emily, two 10 year-olds, with a mission to promote acts of kindness as a means to create peace and happiness. (The H in ohm stands for happiness!) Both Philip and Emily have celiac disease, so they created a design to help raise money to benefit other kids with celiac. Their "Ohm Made" design features the Ohm Dog and a delicious gluten-free cupcake! You can have the design printed on a tshirt, stickers, bibs, hats and much more; the best part is that some of the proceeds from the sale of the Ohm Made design go towards projects that help kids with celiac disease. Additionally, 10% of the profits from the other designs go to the Make-A-Wish foundation. To buy an Ohm Made product please click here: http://www.cafepress.com/ohmdog/ To visit the Ohm Dog website: http://ohmdog.com/index.html


CONTACT INFORMATION
www.CeliacCentral.org
Editorial Comments:
Vanessa Maltin
Editor@CeliacCentral.org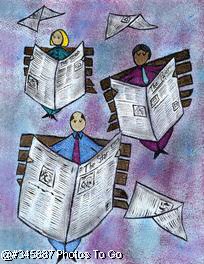 We would like to thank our friends from the Massachusetts Secondary School Administrators Association for inviting us to lunch and presenting us with a community service award. It was a very proud day for everybody at ohmdog and it was really cool to get an award!

We would like to congratulate Sabrina, Jacqueline, Benjamin and Michael. They also received awards for community service. They have been organizing recycling projects and that is Great Ohm work!

We have not received permission to reprint an article from the Worcester Telegram, but if you would like to read it, use this link to see a copy.
Telegram Article
enjoy!
We are always ohmazed to be asked to speak about the little venture we have created. Thank you for sharing the story of Ohm and allowing us the opportunity to introduce you to our peace and happiness making, acts of kindness prohmoting, Ohmdog!